Bryce Haverkamp, District Fire Management Officer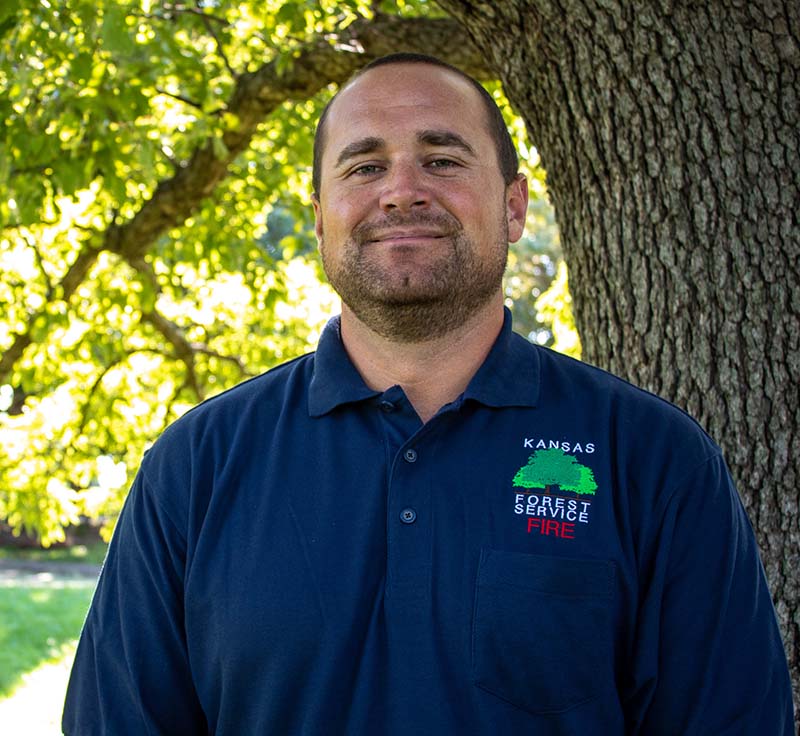 Bryce Haverkamp is the District Fire Management Officer for Northeastern and Southeastern Kansas, covering a 29-county area. Bryce brings over 16 years of fire service to Kansas Forest Service with a background in wildland and structure firefighting. In addition to his firefighting experience, Bryce has a strong background in education with a B.S. in Elementary Education from Kansas State University and many years of providing training to local and volunteer fire departments. Bryce also holds several National Wildland Coordinating Group Qualifications including: Engine Boss (single resource), ICT5, Faller 3 and several other fire and rescue certifications. As a District Fire Management Officer, Bryce serves fire departments and communities by providing wildland fire training, direct incident report and community preparedness.

Bryce resides in Seneca, Kansas, with his wife and their four children.
Email: bhaverkamp@ksu.edu
Phone: 785-477-3036