Tree Campus USA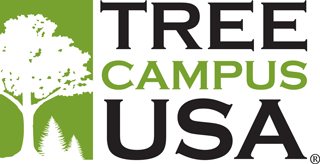 Tree Campus USA program recognizes college and university campuses that:
Effectively manage their campus trees.
Develop connectivity with the community beyond campus borders to foster healthy, urban forests.
Strive to engage their student population utilizing service learning opportunities centered on campus, and community, forestry efforts.
Colleges and universities across the United States can be recognized as a Tree Campus USA college by meeting five standards developed to promote healthy trees and student involvement.
The standards should be completed, and application submitted, by December 31 to be recognized as a Tree Campus USA college for that calendar year.
Detailed information regarding the Arbor Day Foundation's Tree Campus USA Program can be found here.