Fire Prevention
Firewise Communities
The Firewise Communities USA program goal is to help homeowners better protect their property in the event of a wildfire. Fire is a critical tool that has shaped the Kansas landscape for many years. In recent years, management of the Kansas ecosystem by naturally-occurring wildfires has given way to landowner/manager prescribed burning. However, data suggests that a majority of wildfires are now from human carelessness in Kansas. The Kansas Forest Service is dedicated to helping landowners/managers continue to use fire as a tool to manage the land safely, while also providing homeowner assistance in protecting their home if a wildfire should occur.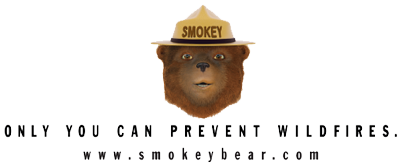 The Kansas Forest Service is the keeper of Smokey Bear for the State of Kansas. If you would like to schedule Smokey Bear to be a part of your next wildfire prevention or public safety event contact Fire Protection Specialist Dennis Carlson. Kansas Forest Service's Fire Prevention Program conducts or assists local fire agencies with numerous educational events to promote prevention statewide.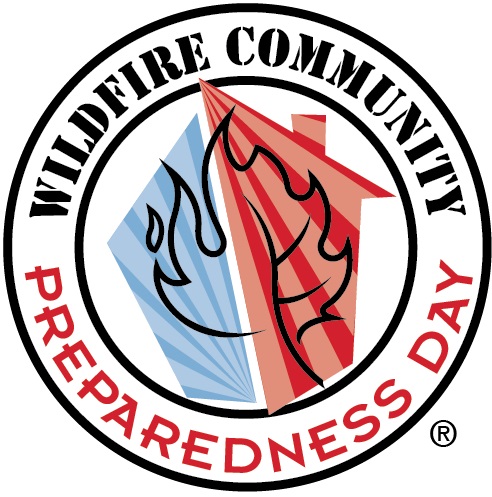 Wildfire Community Preparedness Day
Join the National Fire Protection Association and communities on Saturday, May 7, 2022 for Wildfire Community Preparedness Day!
Commit a couple of hours, or the entire day, and watch as your actions positively contribute to reducing your community's wildfire risk. Challenge your friends, your family, relatives, faith-based group or youth organization to develop a project and join others throughout the nation in making big changes. Your efforts will help raise wildfire awareness, promote collaboration and bring neighbors together to work on projects that can help protect homes, neighborhoods and entire communities from future wildfire risk or current post-fire impacts. NFPA has project ideas on their site to help you get started.
Ready, Set, Go!
The Ready, Set, Go! Program works in complimentary and collaborative fashion with Firewise and other existing wildland fire public education efforts. It amplifies their preparedness messages to individuals to better achieve the common goal we all share of fire-adapted communities. When firefighters encourage residents to take personal responsibility for preparing their property and family for wildland fire, residents become an active part of the solution to the problem of increasing fire losses.
See the RSG! Wildland Fire Action Guide to learn more about wildland fire preparedness in Kansas.