Current Fire Situation Kansas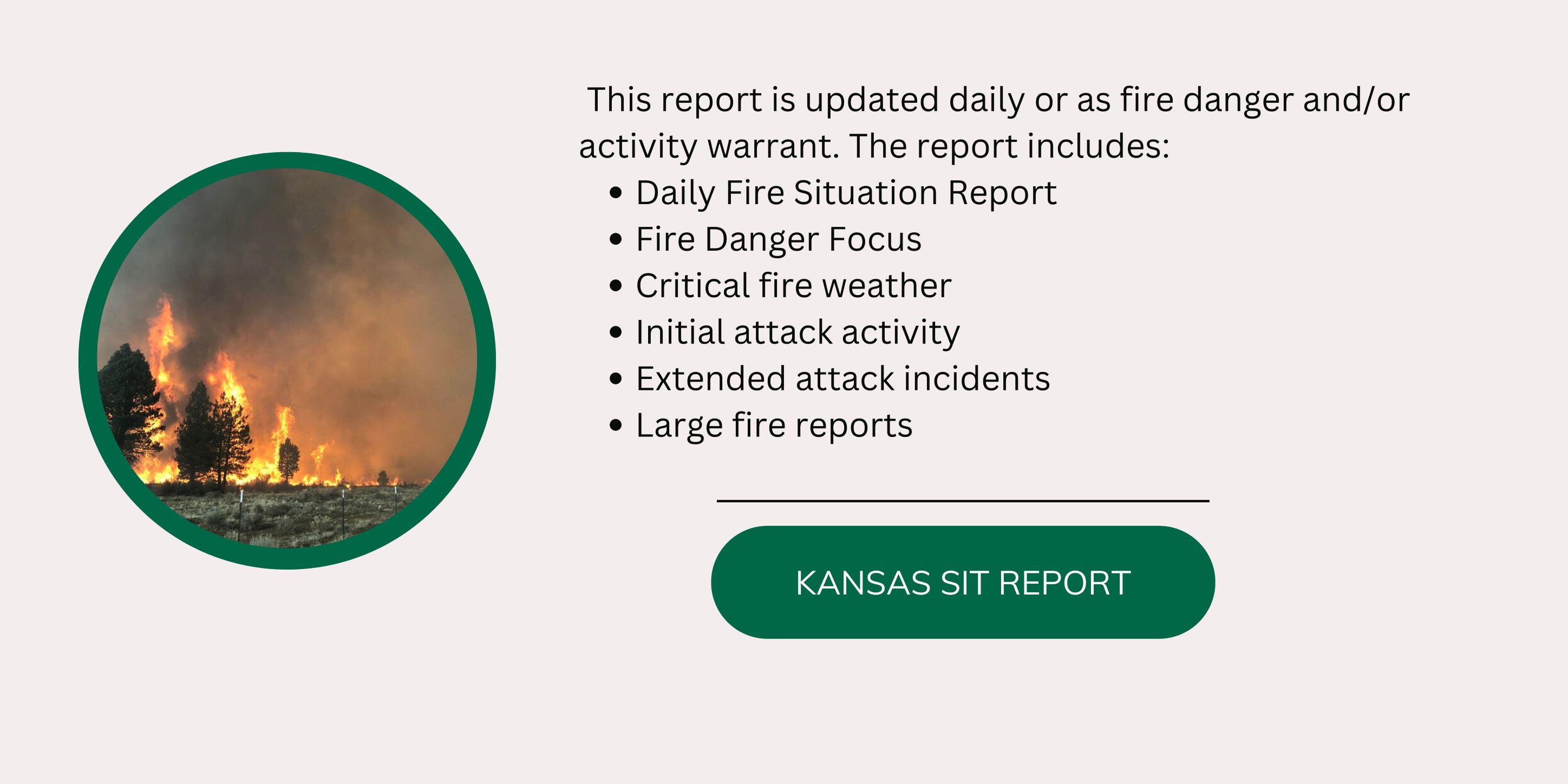 See more detailed weather briefings and links to all NWS Fire Weather Forecasts on the KFS Fire Weather Page.
Please report any large fires whether ongoing or recently contained on the "Wildfire Report Form" button the right side of the page. Large is considered anything over 100 acres in timber, or 300 acres in brush/grass. Timely reporting will enhance the value and accuracy of this report!
Expected Fire Behavior with Fuel Measurement Values for Eastern KS