Elizabeth Jamison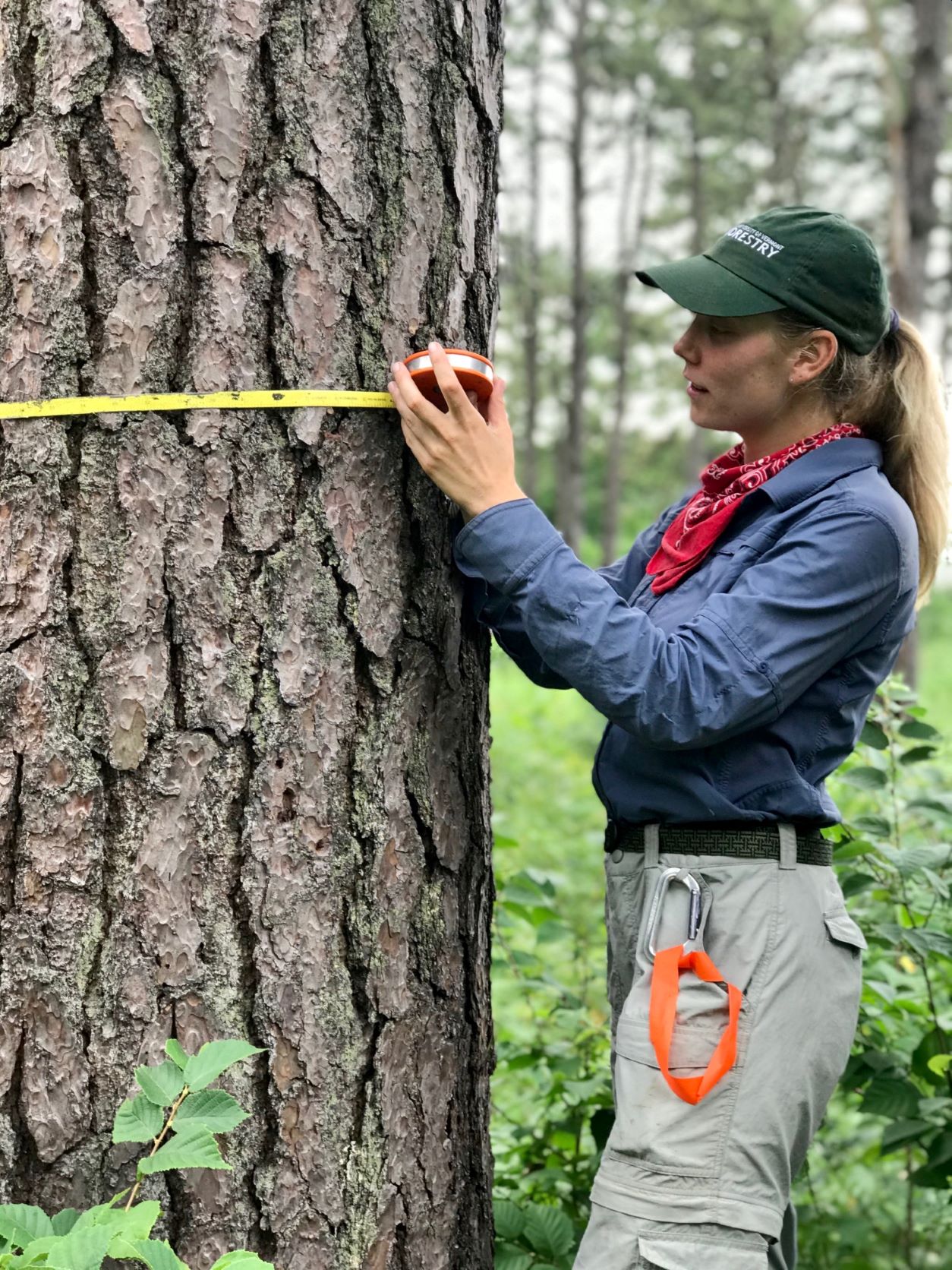 Northeast District Forester
Elizabeth Jamison, or EJ, is the District Forester for northeast Kansas. She works with landowners in 10 counties to improve forest health, wildlife habitat, and timber value.
EJ grew up in upstate New York where she spent much of her time exploring the Adirondack Mountains. She got her BS from the SUNY College of Environmental Science and Forestry before receiving her MS in Natural Resources from the University of Vermont (UVM). At UVM, EJ studied the impacts of southern pine beetle on globally rare northeastern pitch pine barrens. She went on to work with the National Park Service Inventory and Monitoring Division on a research project that aims to inform the management of whitebark pine; a threatened species found high in the Western US and Canadian mountains. She started with Kansas Forest Service in 2022 as a Forestry Technician before becoming District Forester.
EJ has greatly enjoyed the forest and prairie of eastern Kansas since moving here in 2021. She loves adventuring in new places with her husband, Jacob, and spends her free time hiking, mountain/gravel/road biking, botanizing, tossing a frisbee, reading, cooking, and relaxing with her cat.
EJ Jamison
she/her
(785) 473-6433
ejamison@ksu.edu
Oskaloosa USDA Service Center
700 Jefferson St # B
Oskaloosa, KS 66066