Preparedness
Kansas Forest Service is proud to support local fire departments with the Federal Excess Property Program, Firefighter Property Program and the Equipment Donation Program. All three programs help to put essential firefighting equipment in the hands of Kansas fire departments.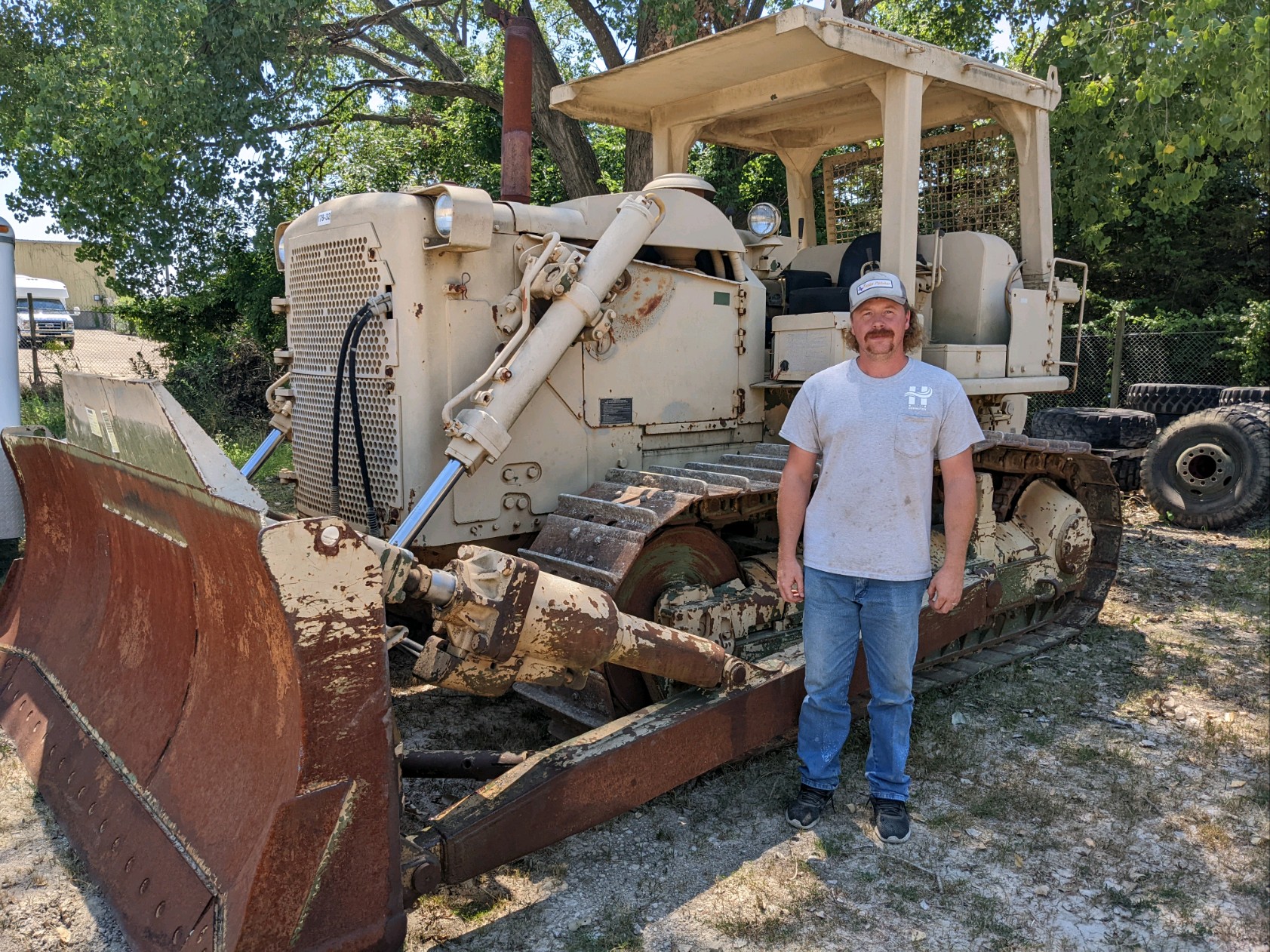 To learn more about each program, click the program name below. To see which Kansas communities have recieved equipment from the Kansas Forest Service through these programs, view our map.
Federal Excess Property Program (FEPP)
The Federal Excess Property Program (FEPP) is administered in Kansas by the Kansas Forest Service (KFS). KFS obtains excess federal property - generally military vehicles such as all-wheel drive 5 Ton trucks, and fire equipment - which is then loaned to fire departments. The property remains under federal ownership. When no longer needed, a fire department returns the equipment to KFS for disposal.
Before a truck is issued, it is inspected by the Fire Equipment Shop. Upon issue, the fire department is responsible to equip, house and maintain the equipment. Any known mechanical defects are also repaired to make the vehicle safe and roadworthy. Upon issue, the fire department is responsible to equip, house and maintain the equipment. It may be used for fire control, support and other public emergencies only. A physical inventory of all loaned excess property is required every two years to ensure program guidelines are being followed.
In addition to the trucks listed above, various fire engines and loose equipment are also available from time to time.Before you travel to get partsor equipment, please CALL first to be sure the person you need will be available . We have limited staff, and are frequently unavailable, so we want to help you avoid a wasted trip. For more information, you can contact Eric Ward, Assistant Fire Management Officer.
Firefighter Property Program (FFP)
The Firefighter Property Program (FFP) recieves similar equipment, however, with many of the items, after the equipment has been in service a number of years and can no longer be utilized, the department can obtain a clear title thus allowing equipment to be sold or traded on new equipment as with any other department-owned property. FFP has a higher screening priority than FEPP, and is generally in better condition than FEPP.
In the past, KFS charged for any parts that were required to make FEPP and FFP trucks roadworthy. Due to a significant variation in costs, we changed in recent years to a flat fee system, based on a rolling two year average of costs, so each truck will incur a simple administrative fee when issued. This makes it much easier for fire departments to budget, knowing ahead of time what the actual cost to receive the vehicle will be. Before, it might have been $20, or $5000, depending on the individual truck.
For more information, you can contact Eric Ward, Assistant Fire Management Officer.
Equipment Donation Program (EDP)
Kansas Forest Service hosts the Kansas Equipment Donation Program (EDP). Updates to the Kansas Tort Claims Act in recent years provide civil immunity for government entities or their employees who donate used equipment for use by other fire departments. Items donated to KFS will be inventoried, evaluated to determine if they are usable, and/or cost-effective to test or refurbish will be made available at no cost to emergency service organizations in Kansas only.
Items such as SCBA or other life-sustaining items will be tested by an authorized service technician to ensure that they work to the standards at the time they were manufactured. Bunker gear will be visually inspected to determine if they are still functional as designed. Most will not be the latest model, but will be intact, Nomex or other compliant fabric, with reflective trim and an intact vapor barrier.
Other items, like vehicle equipment, hose, lights, sirens, radios nozzles, EMS equipment, rescue tools and more have been received and distributed through the EDP in the years it has been in operation.
We will accept items that would be of benefit to a fire department, which are serviceable, or could be made serviceable. We can pick up donated items if appropriate. We reserve the right to appropriately dispose of any donations which are obsolete, non-compliant, or unserviceable.
Departments can pick up any needed items at the KFS State Office in Manhattan at no charge. Monitor this page for updates to the list of available items, understanding that any item listed may have already been issued out since publication. Always call first, or e-mail Eric Ward to verify the availability of equipment prior to making a special trip. We must also reserve the right to limit the amount or number of donations to any single department, as there are many in need, but we will make every reasonable effort to meet each department's needs.
The list of available equipment below is updated regularly, but may not reflect current stock. For more information, or to verify current stock you can contact Eric Ward, Assistant Fire Management Officer.