Wildfire Risk Assessment Portal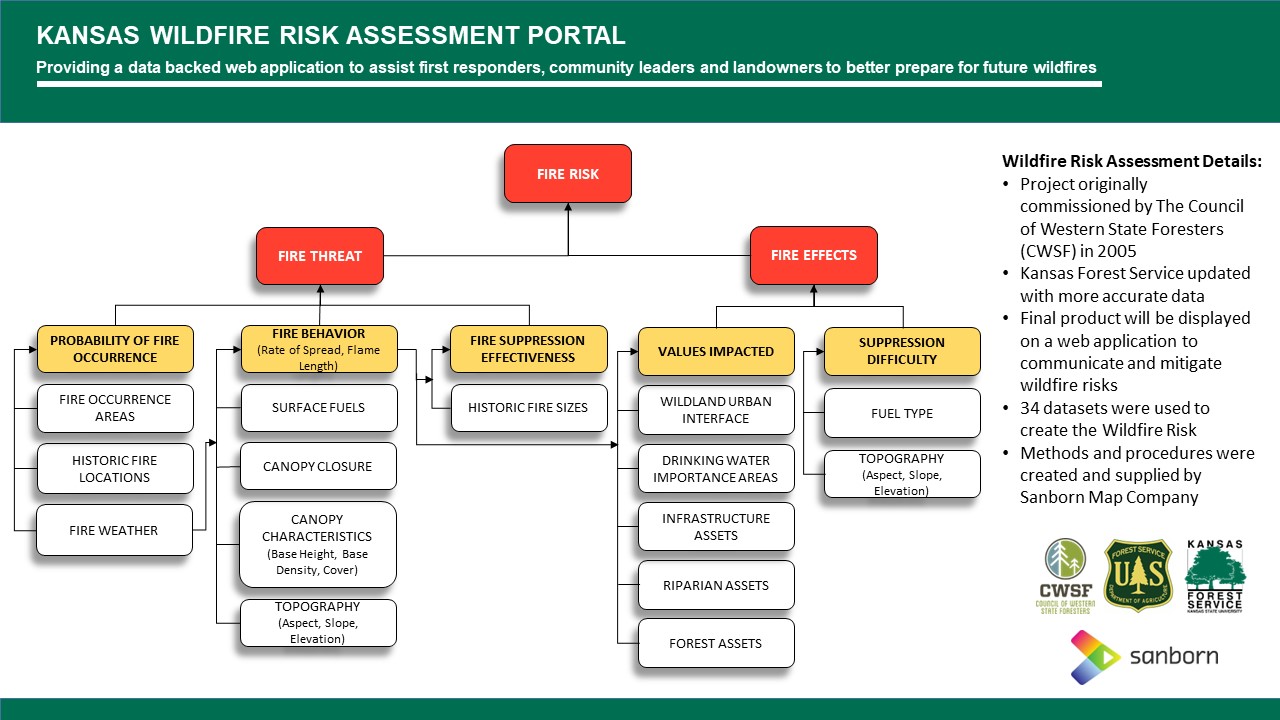 The Kansas Wildfire Risk Assessment Portal will be available for community use this fall. Below are examples of other state's wildfire risk portals.
Homeowners and Landowners
As a homeowner, landowner you are not powerless in your defense against wildfires. By taking a proactive approach to wildfire mitigation, you can significantly increase your safety and your home's likelihood of survival during a catastrophic wildfire event. The actions you take to reduce the risk on your property before a fire occurs can make all the difference.
Emergency Managers and Firefighters
The risk assessment portal can be a powerful tool for community planners to work towards a reduction in wildfire risk. Kansas Forest Service, along with the Timmons group is hosting two in-person trainings this fall on utilizing the portal for emergency planning and risk reduction.