Tree City USA in Kansas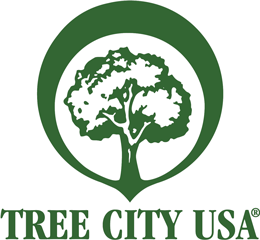 Kansas was one of the first states to recognize the importance of managing urban and community forests, largely due to Dutch Elm Disease, and has been involved in the Tree City USA Program since 1976. Since then, ...
Kansas began with 11 Tree City USA communities in 1976 and has grown to 115 communities in 2005.
In 2011, Tree City USA Communities spent over $17.6million managing the community forestry resources of Kansas.
Tree City USA communities represent 70% of the population of Kansas.
In 2011, Tree City USA Communities planted more than 10,652 trees, pruned 55,651 and removed more than 10,341 dead or dying trees.
504 volunteer Tree Board members provide direction to 100 state municipalities in the operation of their community forestry programs. Twenty Tree City USA towns have city departments conducting the community forestry program.
In addition to volunteer tree board members, another 567 volunteers assisted with tree planting, pruning, removal and educational events such as Arbor Day ceremonies. Volunteers posted 16,140 hours in 2011
Clay Center, Dodge City, Junction City and Newton are the only Kansas communities which have remained certified 36 consecutive years as Tree City USA since the program began in 1976.
The 2011 Burlingame became certified as 1st year community in the TCUSA program:
Ten Kansas communities qualified to receive the NADF Growth Award for 2011.
Westar Energy was certified as a Tree Line USA Utility Company for the 13th consecutive year.
Baker University is our only Tree Campus USA and has completed their 2nd consecutive year in 2011.