Kansas Forest Service Demonstration Arboretum and Honor Grove
Demonstration Arboretum and Honor Grove Species List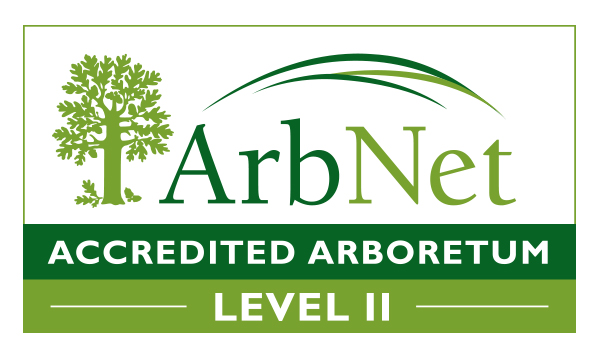 The Kansas Forest Service is the 5th oldest state forestry agency in the country, established on March 10, 1887 as the Commissioner of Forestry office. The commissioner was to develop public interest in forestry by encouraging Kansans to plant forest trees. His first duty was to procure the donation of two suitable tracts of land, with his next step the establishment of an experimental forest on each tract of land to promote the science of forestry and encourage people to plant seeds and cuttings that were likely to survive on the plains. While it has been 130 years since this directive commenced, the Kansas Forest Service of today holds true to these objectives of promoting sound forestry practices on the Great Plains. In 1909, the Commissioner of Forestry office was transferred to Kansas State University to assist towns, counties, corporations, and individuals in the planting, protection, and management of timber tracts. This connection to the University allows the agency to support its mission by utilizing this property in pursuit of teaching, applied research, and public education.
It was in the late 1930's that Dr. Donald Duncan planted hundreds of Ponderosa pines as part of an Agriculture Research Service provenance study from seeds that he had collected from all over the pine's native range. In 1968, the Kansas Forest Service moved from the main campus to that property. Since the late 1970's, landscaped-sized trees have been planted west of the Kansas Forest Service State Office to honor foresters and staff who have retired or died while in service to the agency. The earliest forester honored began his service to the Kansas Forest Service in 1957 and planting continues today. An inventory of the Honor Grove found eighteen species and cultivars of native and ornamental trees.
The aging Ponderosa pine plantation has been afflicted by needle diseases and damaged by climatic events. The loss of several trees the last several years has prompted the planting of new Ponderosa pines and of other less common and rare species of trees. Many of the new species are not typically found in Great Plains communities or homesteads, so the plantings in the last five years have been designed to test and demonstrate yet more species that could be viable options for establishment in Kansas.
Take a stroll through the Kansas Forest Service Grounds' History
Click on "Learn more" to view the slide. Or click here to open a full window view.