Partner Organizations
We are so appreciative of our friends and partners! Through these organizations you can find youth and adult educational materials and program as well as resources for tree identification.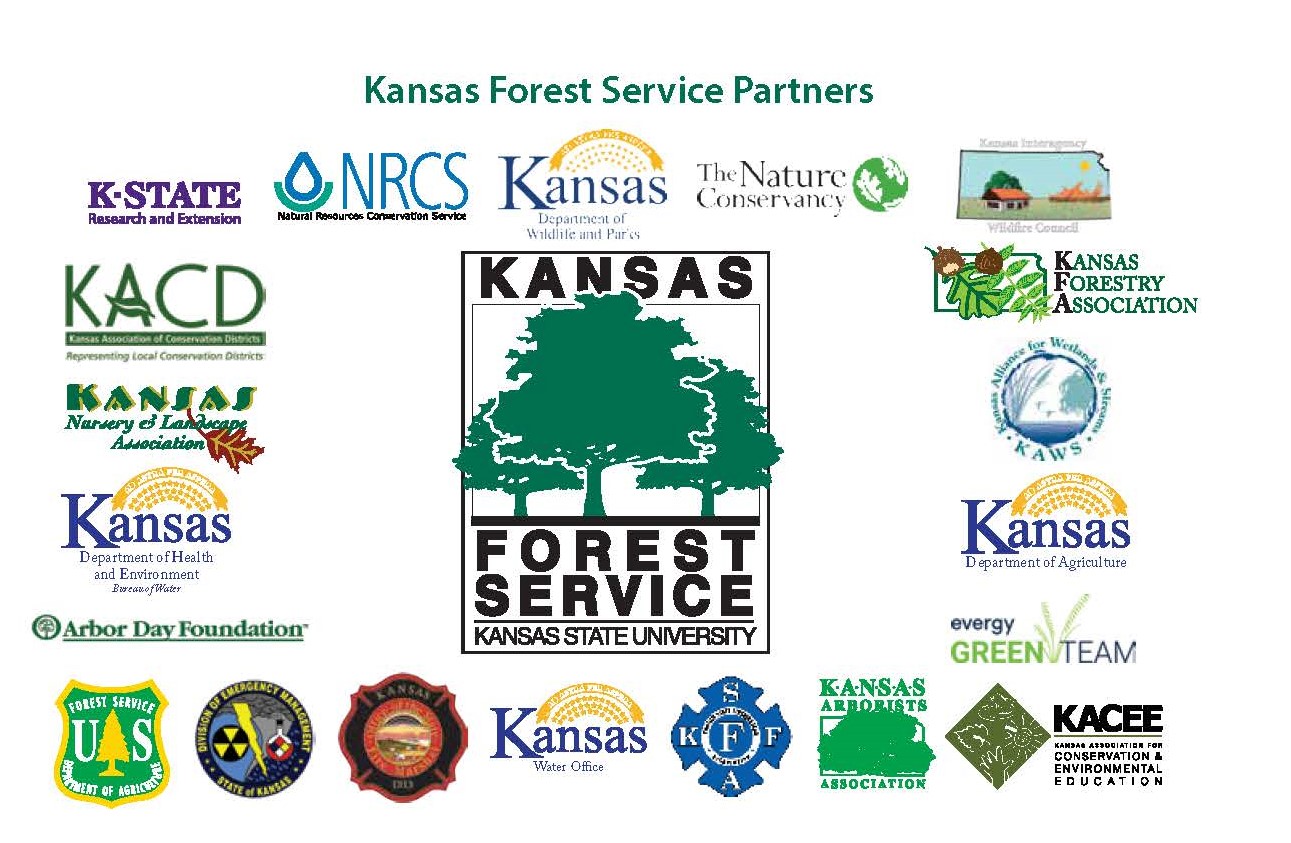 USDA Forest Inventory and Analysis
The USDA Forest Service, Northern Research Station, Forest Inventory and Analysis Program (FIA) are a critical partner and without them such data would not exist for Kansas. Each year 20% of the state is inventoried which accomplishes a complete inventory every 5 years. One plot is measured for every 6,000 acres which provides statistically sound data on a state-wide and regional scale, but is not adequate for reliable data on a county level.
Kansas Forestry Association

The Kansas Forestry Association (KFA) is dedicated to sustaining the health and productivity of Kansas woodlands, windbreaks, and related natural resources. The KFA has approximately 200 members that include Kansas landowners who manage woodlands and windbreaks, tree farmers, walnut growers, ranchers, farmers, foresters, wildlife biologists, research scientists, loggers, natural resource organizations, government agencies, and people who simply love woodlands and windbreaks, and the wildlife and recreational opportunities they provide. Visit them at https://www.ksforestryassociation.org/
Adult Education
Youth Education
Tree Identification