Invasive Species
Invasive species are any species, including its seeds, eggs, spores, or other biological material capable of propagating that species, that is not native to that ecosystem; and whose introduction does or is likely to cause economic or environmental harm, or harm to human health.
Invasive species can come from other regions of the U.S., or even another country. They become a problem because they are beyond their natural range and there are no natural predators to control the new species population growth. Plants, animals, or even microbes can be classified as invasive species. There are many modes of transportation (wind, water, animal, or human).
Garlic mustard – Alliaria petiolata
Japanese honeysuckle – Lonicera japonica
Kudzu vine – Pueraria montana var. lobata
Autumn olive – Elaeagnus umbellata
Common buckthorn – Rhamnus cathartica
Japanese barberry – Berberis thunbergii
Multiflora rose – Rosa multiflora
Tree of heaven – Ailanthus altissima
Princess tree - Paulownia tomentosa
Black locust - Robinia pseudoacacia
A complete list of species considered invasive in Kansas is maintained by the Kansas Native Plant Society at http://www.kansasnativeplantsociety.org/invasive_plants.php
Click on each graphic below to listen to our podcast episodes on invasive plants.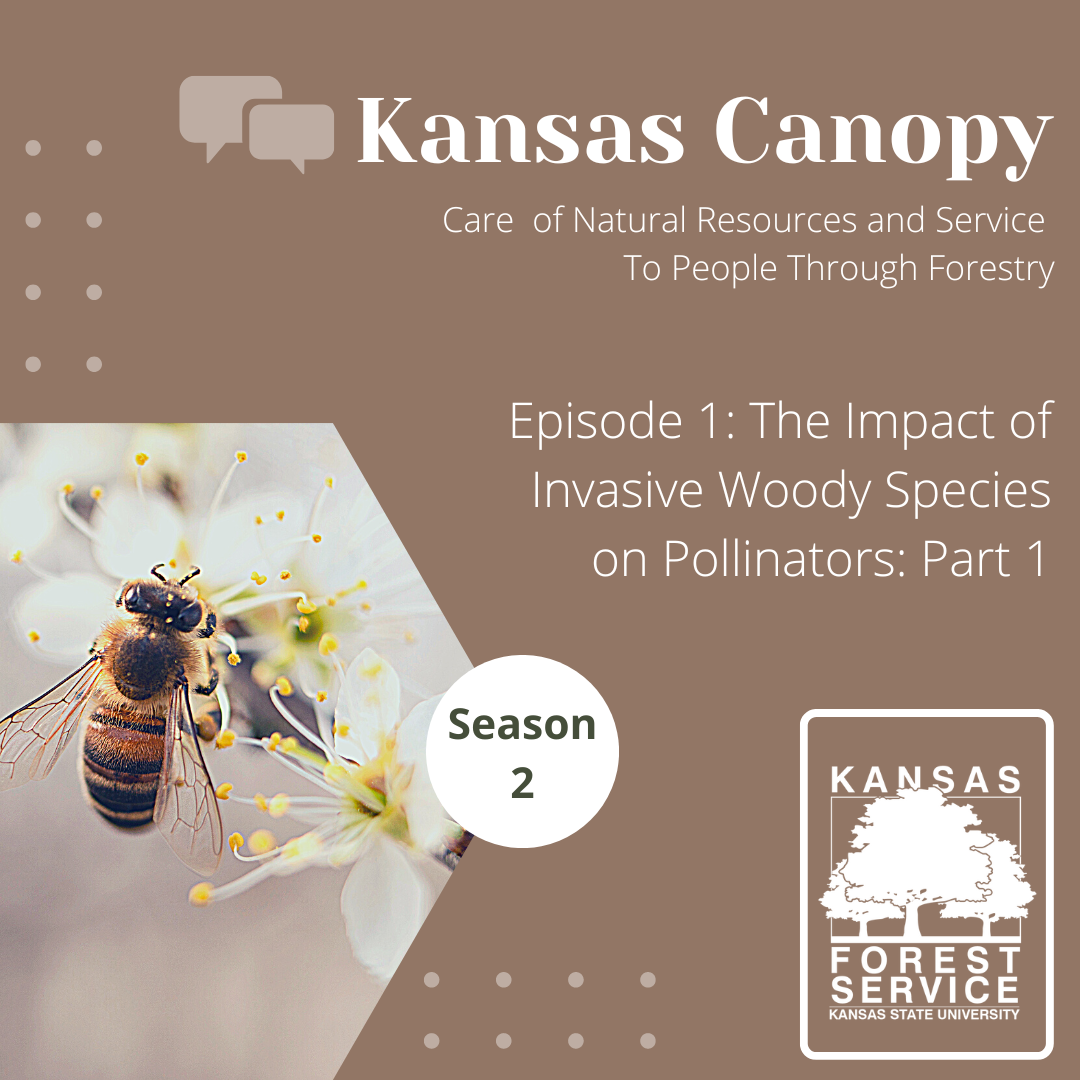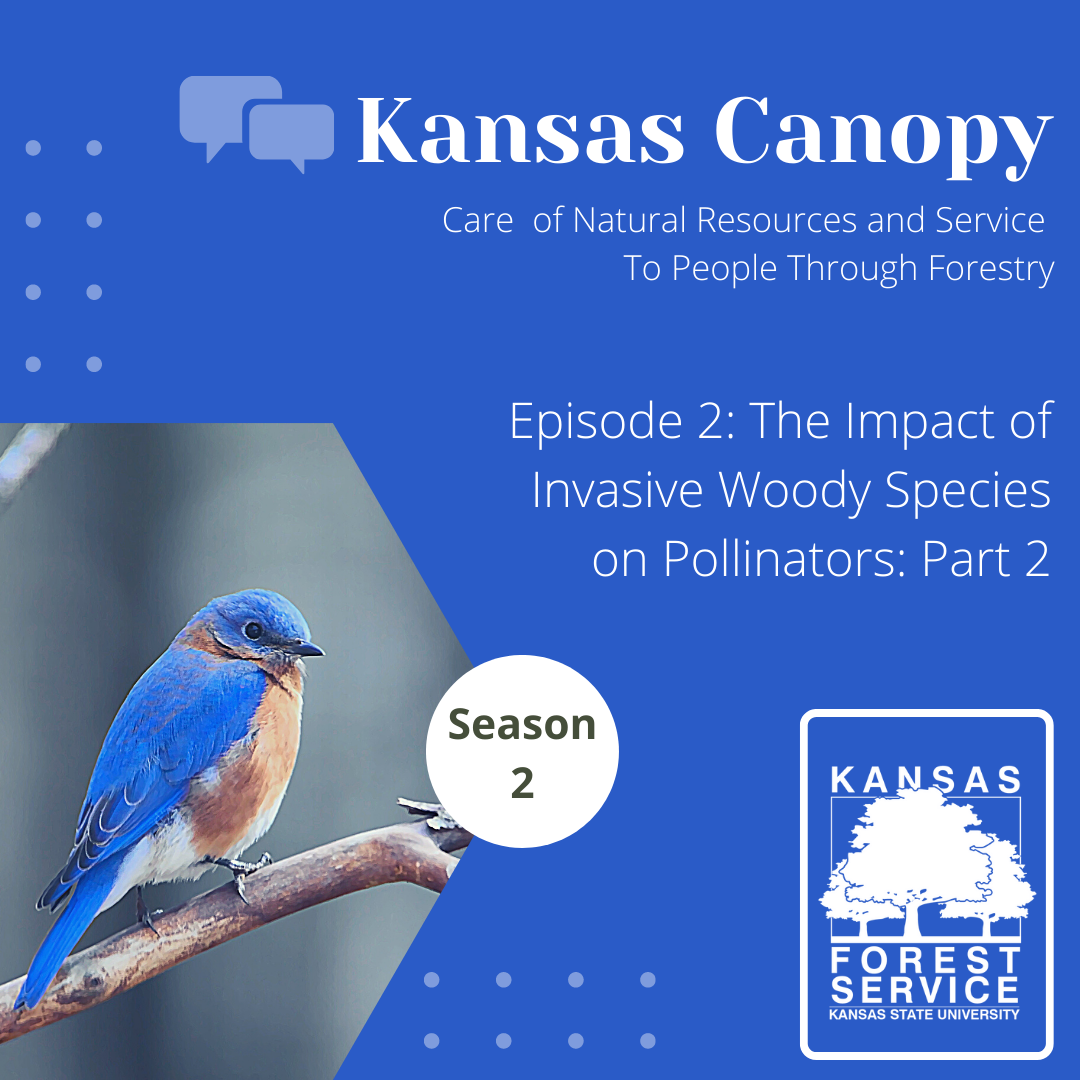 Control of Bush Honeysuckle
The Kansas Forest Service has been promoting the treatment of bush honeysuckle infestations in the fall, using backpack mistblowers. These mistblowers are available for loan throughout the state (map here), located at the following sites:
Kansas Forest Service State Office, Manhattan
KDWPT Regional Office, Valley Falls
Jackson Conservation District Office, Holton
Doniphan County NRCS office, Troy
Jefferson County NRCS office,

Oskaloosa

Frontier Extension District Franklin County Office, Ottawa
Frontier Extension District Anderson County Office,

Garnett

Frontier Extension District Osage County Office, Lyndon
Marshall County Extension Office, Marysville
Pratt County Noxious Weed Department, Pratt
Lyon County Extension Office, Emporia
Woodson State Fishing Lake, Toronto
Southwind Extension District, Erie
Southeast Kansas KDWP office, Pittsburg